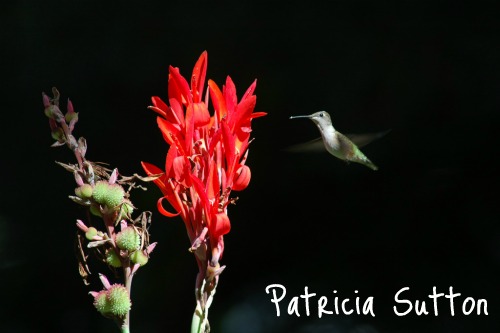 In late June 2020, I gave away 60 or so Canna tubers.  Garden Gang members were greedy for them, so I kept thinning my patch (day after day) so I had more to give away.  For those of you who benefitted from my free plants , I'd like to share a late fall garden task (where winters can be harsh) that you might not be aware of.
Those of you with Cannas will want to dig their tubers up, if you haven't already, before it gets too cold to perform this task.  I normally dig mine up  sometime in November for the winter.  This year I was very late and did not get to it until Christmas Eve.  If you haven't done so yet, use one of the warm winter days we're still experiencing, to get this task done.
You could leave your Canna tubers in the ground, but they may ROT over the winter, so it is a lottery (you may lose them all).  Some of the ones I've left in the ground make it through the winter (especially if growing in a south-facing garden), but most rot.   If you dig them up and store them properly over the winter, you'll have viable tubers to plant next spring plus many extras to give away to family, friends, co-workers, neighbors.
Canna tubers multiply!   If you planted 3 Canna tubers, don't be surprised if they've multiplied into 30 or more Canna tubers.  For about 5 years I dug up all my Canna tubers each fall.  This was very labor intensive, but it enabled me to give 100s  away each spring (the extras after I'd planted what I wanted).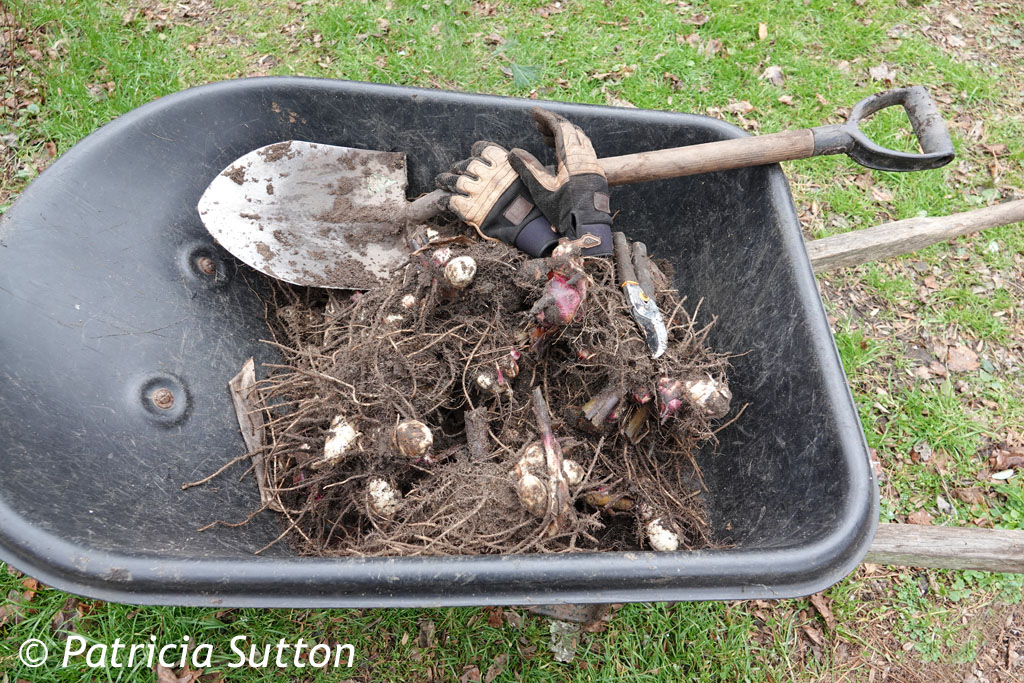 If the task of digging them all up is just too much for you , dig up the tubers from just a few of your plants so you're sure to have enough to plant next spring if your original tubers rotted over the winter.  That's what I've been doing in recent years, only digging up enough for my own garden needs.   My back is much happier with this decision.
HOW TO WINTER OVER YOUR CANNA TUBERS
I dig my Canna tubers up in late November or some years later (before the ground freezes).  My step-by-step process follows: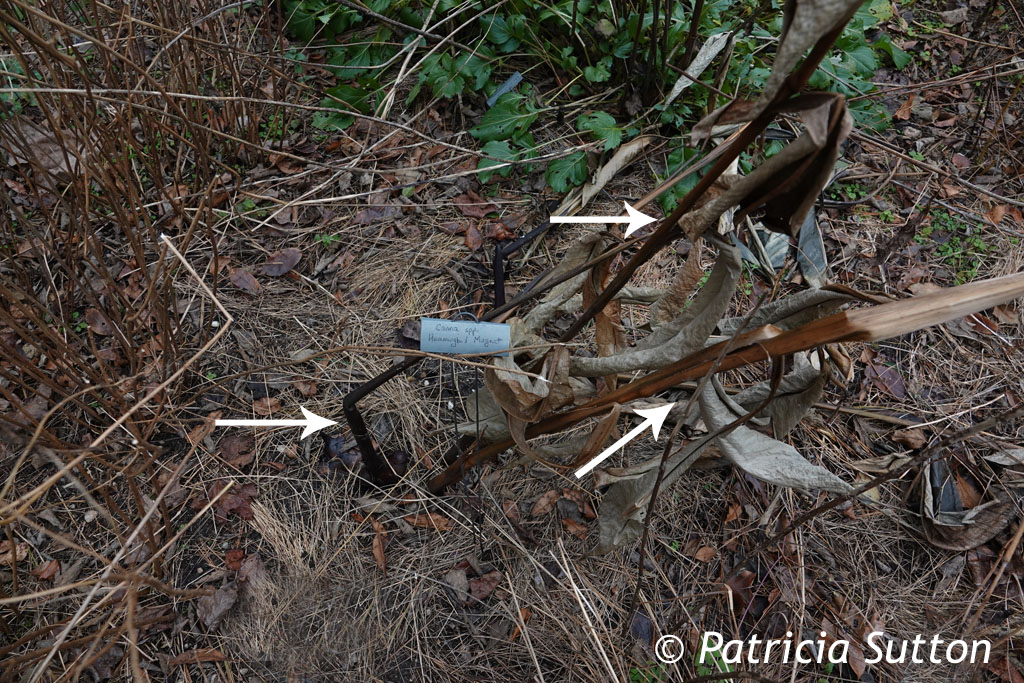 I cut the stems off at the ground to make the task of digging the tubers up more manageable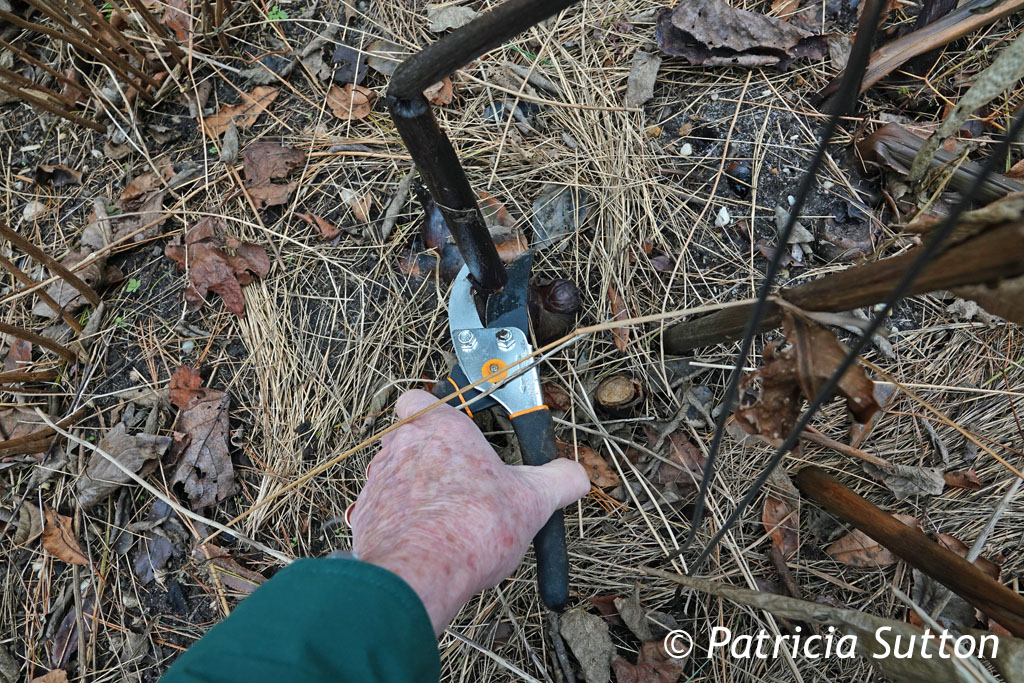 I scrape away any mulch to expose all the tubers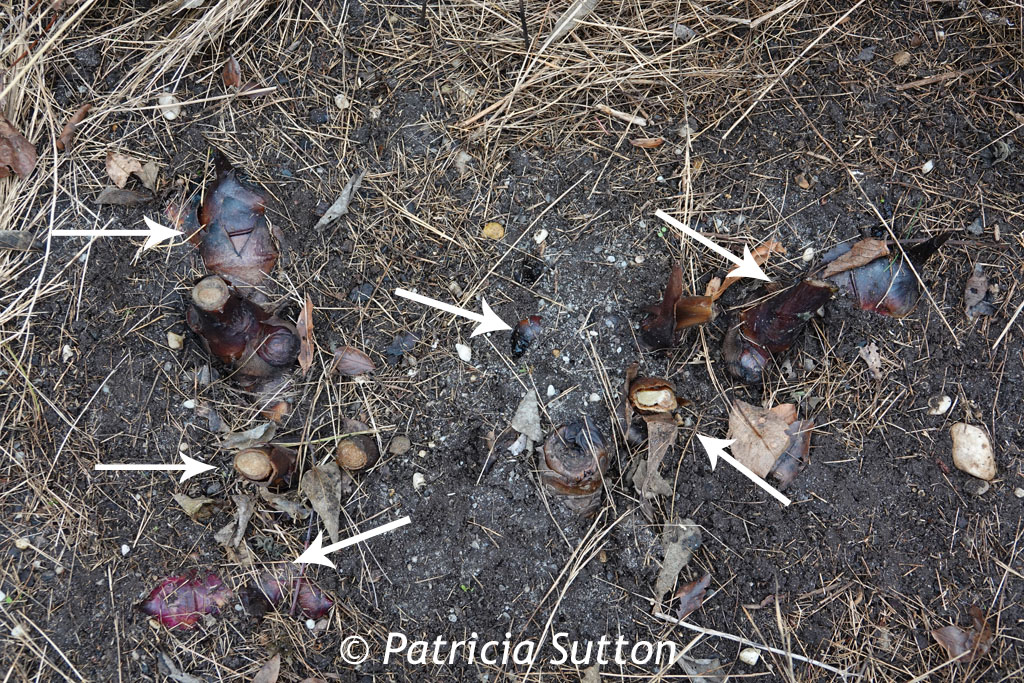 With a shovel or pitch fork I dig down under the tubers (placing my shovel well outside the exposed tubers and cut off stalks).  I  loosen the tubers and pry the enormous mass  out of the ground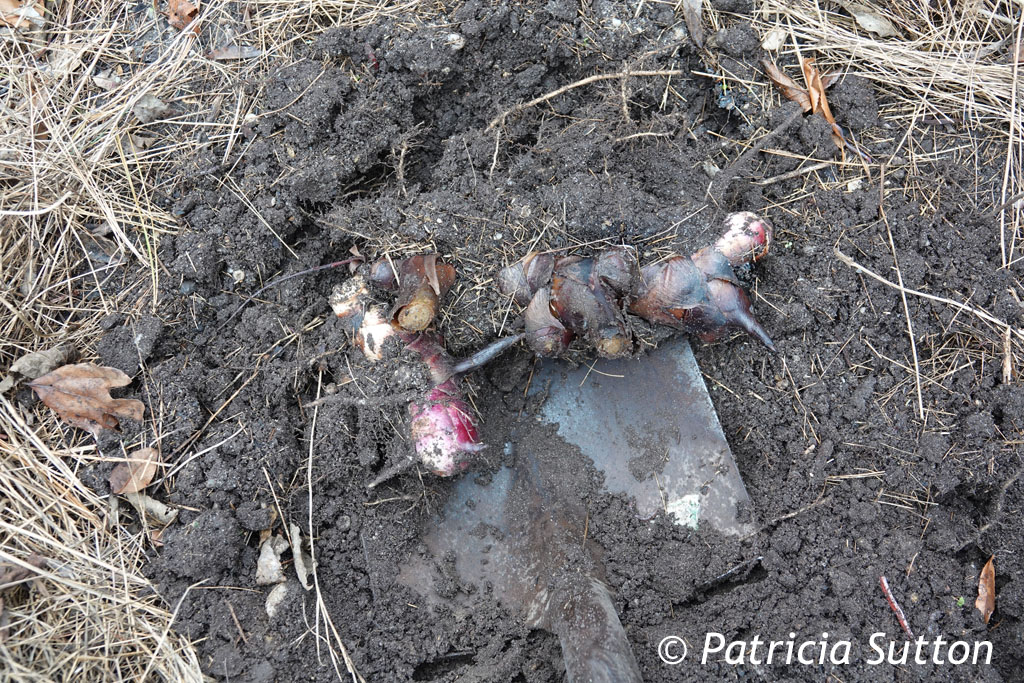 You can break big ones apart into smaller and more manageable tubers
Tap the dirt off the Canna tubers
Place a large plastic bag in a shallow tray or a crate
Put a layer of dry leaves, shredded newspaper, or dry pine needles in the bottom of the bag (to act as insulation against freezing)
Lay the Canna tubers  on top of the dry leaves, shredded newspaper, or pine needles . . . layer by layer
Cover the top layer of Canna tubers with more dry leaves, shredded newspaper, or pine needles (to protect them from a brutal cold winter).  Tuck more of the insulating material (leaves, pine needles) down around the edges.
Pull the bag shut
We put our Canna tubers in the crawl space under our house because we don't have a garage or basement.  A  friend with a basement, puts hers into trash cans with leaves or shredded newspaper and keeps them in her basement.  You could probably store the crate or trash can full of Canna tubers in a garage as well.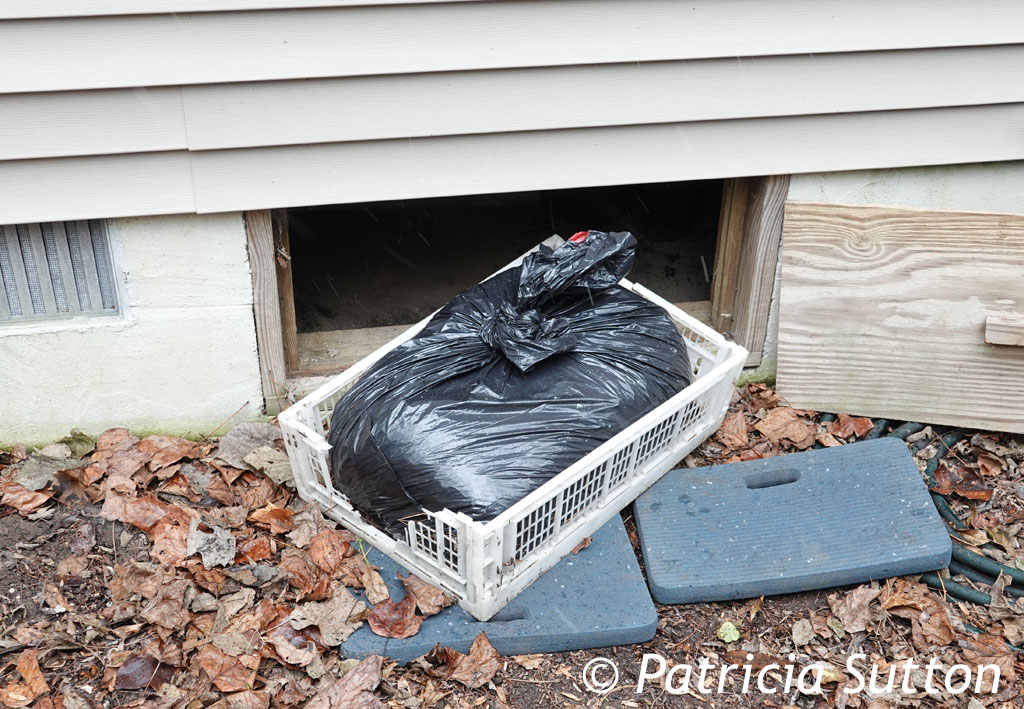 PLANTING CANNAS IN SPRING
Once the ground is warm, plant single canna tubers here and there around the garden in spots that get full sun.  They are a lovely accent in the garden.  Or you might enjoy planting  a border or a circular bed of them (they make a great "hide and seek" spot for kids to play in).
Don't plant your canna tubers too deep, otherwise they'll take forever to peek through the soil & bloom.  Simply scrape away a shallow area (not a deep hole), lay down the Canna tuber, and cover it with soil.
One tuber will grow into several tubers (sometimes numerous tubers) and send up a number of stalks that will bloom all summer and right through late fall until the first frost, drawing in constant nectaring hummingbirds. 
Happy Gardening,
Pat