Hi Gang,
In recent years CU Maurice River has been hard at work (along with terrific gardening volunteers and growing volunteers) designing and creating rain gardens and pollinator gardens with native plants.
I can't wait to lead a tour showcasing and sharing three of these native plant wildlife gardens that CU Maurice River has created (and maintains) at public sites in Millville, NJ: (1) First United Methodist Church Serenity Garden, (2) Downtown Millville's Neighborhood Wildlife Garden, and (3) Wheaton Arts and Cultural Center's Circle Oasis.  In addition, the July 15th tour will include two private home gardens set in a suburban community.
Saturday, July 15, 2023
Tour of CU Maurice River Gardens, led by Pat Sutton
in Millville, NJ (Cumberland County)
( Rain date Sunday, July 16)
9:00 a.m. – 12:00 p.m. (Morning Tour)
1:30 p.m. – 4:30 p.m. (Afternoon Tour)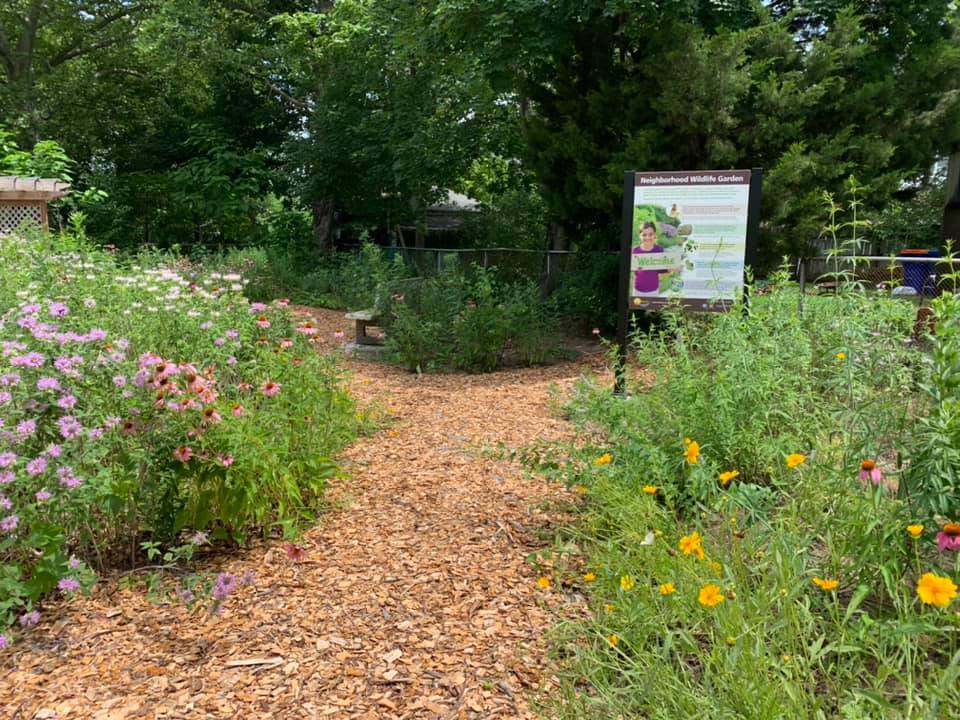 Join CU Maurice River and Pat Sutton to experience the benefits provided by these revitalized areas that together function as a network of urban green spaces supporting ecological and community health. Every garden is unique and has a story to be told.  Karla Rossini, CU Maurice River's Executive Director, will share each garden's story with the group.
At the end of each tour, stay on to socialize and enjoy light refreshments in the last garden.
In the past, Pat Sutton's Garden Tours with CU Maurice River have filled up quickly.  Please RSVP as soon as possible to be guaranteed a spot.
Registration required:
Cost: $30 for CU Maurice River members / $40 for non-members.
Morning Tour (sign up HERE)*
Afternoon Tour (sign up HERE)*
*the same gardens will be visited on each tour
Call CU Maurice River at (856) 300-5331 for more information
Pat Sutton lives near Cape May, New Jersey. She has been a working naturalist since 1977, first for the Cape May Point State Park and then for 21 years with New Jersey Audubon's Cape May Bird Observatory, where she was the Naturalist and Program Director (1986 to 2007). Pat has a Masters Degree from Rowan University in Environmental Education and an undergraduate degree in Literature from the State University of New York at Oneonta.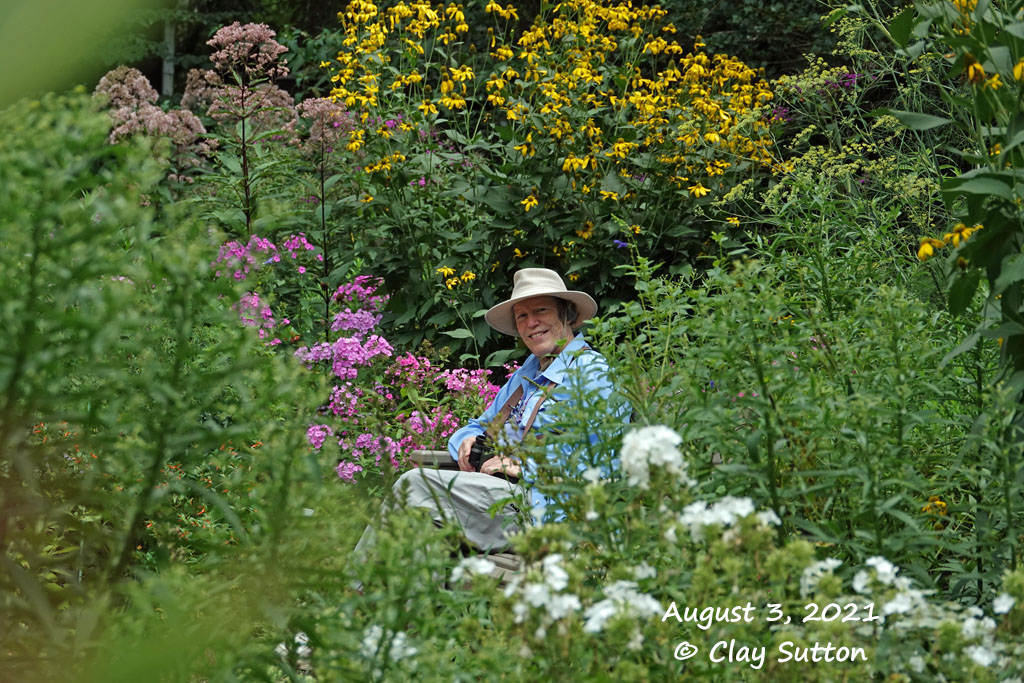 Today, Pat is a free-lance writer, photographer, naturalist, educator, lecturer, tour leader, and wildlife habitat/conservation gardening educator.
Pat is a passionate wildlife habitat gardener and advocate for butterflies, moths, bees (all pollinators), birds, dragonflies, frogs, toads, and other critters. Pat has taught about wildlife-friendly and native plant gardening for over 40 years. Her own wildlife area is a "teaching garden" featured in many programs, workshops,  garden tours, and some books.