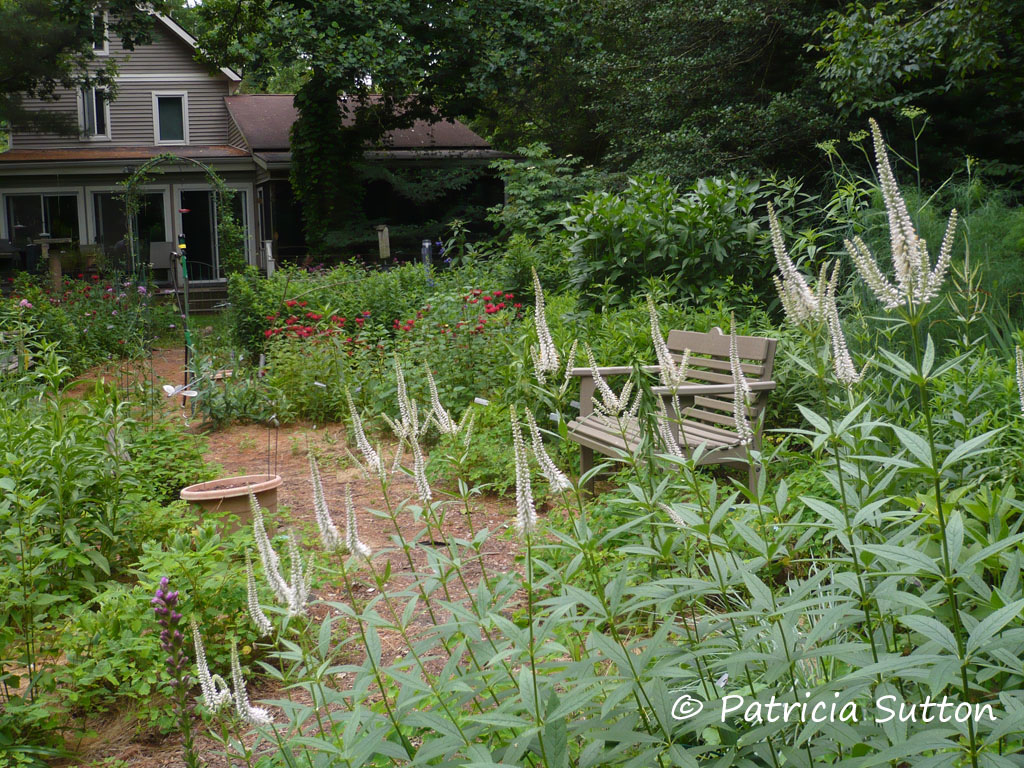 Learn how to create a garden to benefit ALL pollinators and beneficial insects.
For Pat Sutton's frequently updated
"Gardening for Pollinators" HANDOUT   (7-6-20 update)
I was in the midst of working on an update, but the combination of a bad back (yes, I do all my own gardening) and 3 days of physical therapy / week to get me past the pain and Grand Jury duty (1 day / week for 3 months) kept me from wrapping it up.  So, check back in 2022 for this update.