Hi Gang,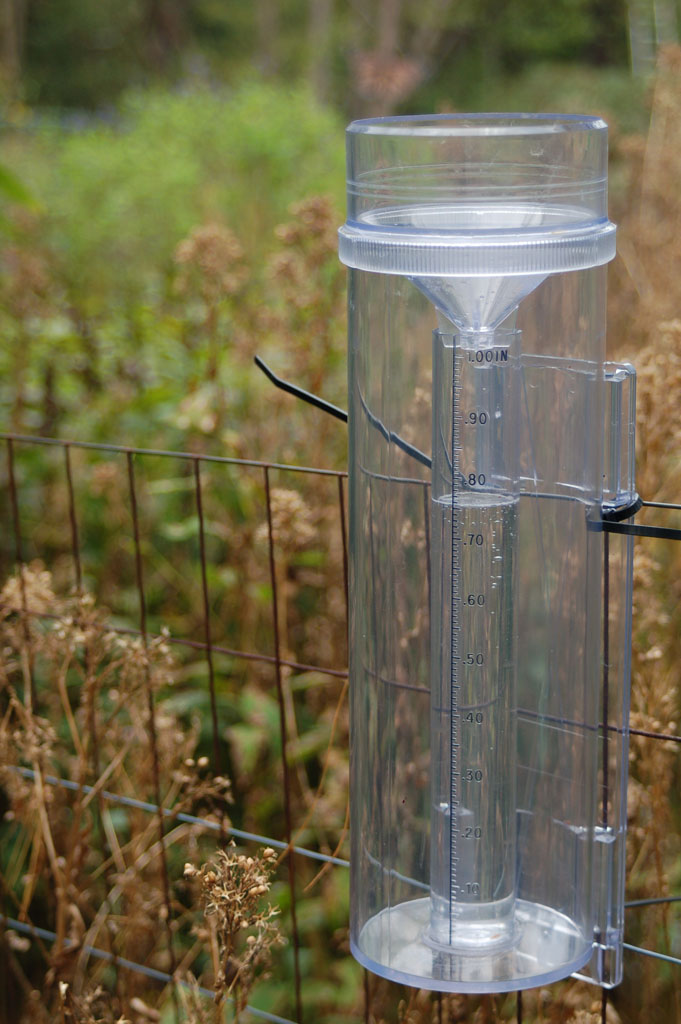 I am writing this on August 3rd.  It has been a relentless hot and rain free July into early August for our South Jersey wildlife garden. We were away in late June and the first week of July. Upon our return, we feared the worst, but were heartened to find that my CoCoRaHS Rain Gauge (a citizen science rain, hail, and snow network across the US, Canada, and the Bahamas) held 2.10″ of rain. YEA, the garden was alive and lush.
But during the month since, the extreme heat has continued and all rain storms have missed us. Predicted storms move east, reach the Delaware Bay, and fizzle. Upon reaching the bay, storms move north of the Cape May Peninsula or south of us and leave us parched for rain. Severe weather needs warm waters to draw from, and in our case, the cold waters of Delaware Bay take the oomph out of storms heading our way. We call it the Cape May Bubble and it is really getting old.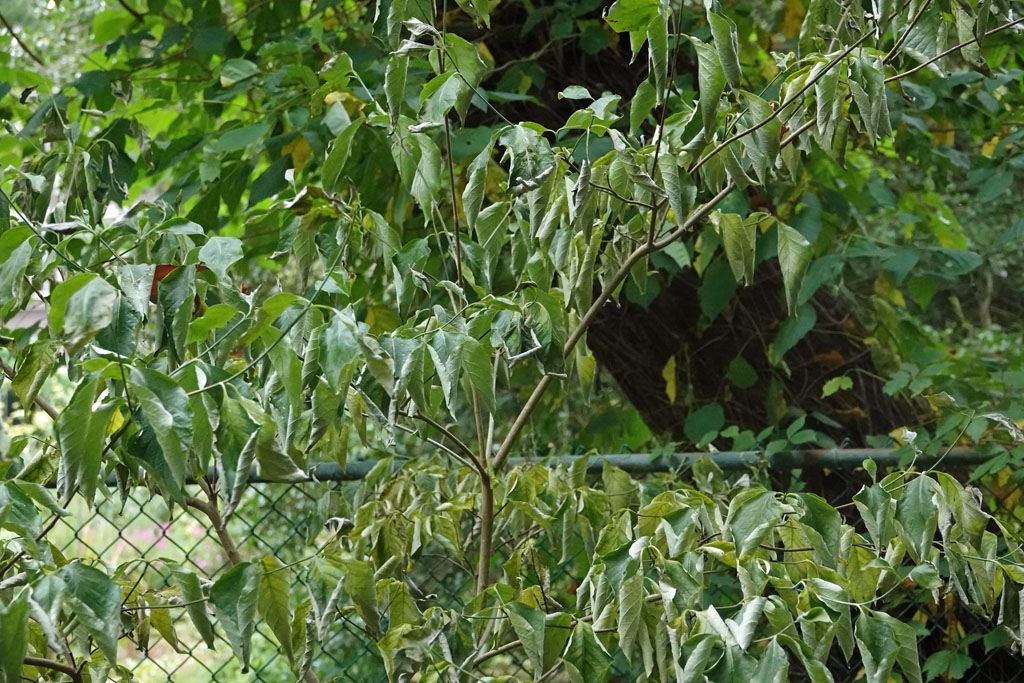 Fifteen-year-old Flowering Dogwoods in our woods look near death, covered in curled up and withered leaves. Flower beds of native plants are still blooming, but running through their blooms in a flash, in fact so quickly that the garden and its pollinators are left wanting for more.
Our decision now is not whether or not to water, it is a matter of triage. We are watering plants most desperately in need of water to keep from losing them.
If you, like me, are watering to keep your wildlife gardens alive for all the pollinators and other wildlife dependent upon them (knowing that nearly all nectar in the wild is gone, cooked to a crisp), let me highly recommend a post shared on Izel Native Plants, "Diagnosing Problems in the Summer Landscape," by Chelsea Ruiz, a Horticulturalist and Garden Writer.
Chelsea Ruis shares sage advice about how to properly water natives as you diagnose their problems.
Join me in a Rain Dance?
Pat